Burke County Housing
Burke County provides many great housing choices to fit a variety of tastes. Many homes let you savor the rich flavor of the South, with family friendly porches and big back yards, while others can keep your home life simple and easy to maintain.
You'll find classic Federalist and Greek Revival homes on quiet, tree-lined streets. You can live in a restored, 100-year-old mansion or even own a classic farmhouse with plenty of land. Choose a lakeside home or one built on the banks of a river or opt for a modern home in a planned development.
The homes of Burke County reflect our geography and pace of life. They're safe, welcoming, well-maintained, and beautiful.
While there are many options to choose from, housing in Burke County is also affordable. Monthly housing costs for homeowners with a mortgage are hundreds of dollars below the national average.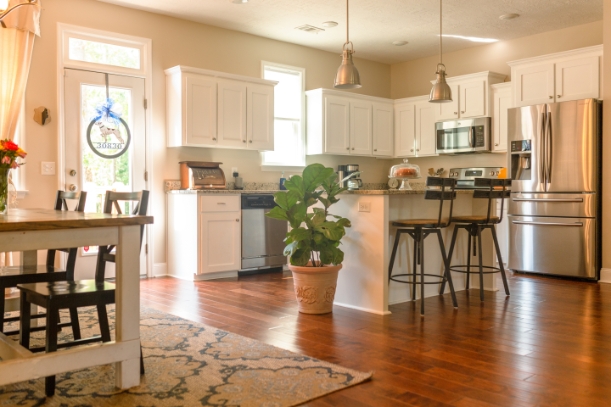 Burke County's housing market is also stable, with 90 percent of homeowners maintaining their residence year after year.
To find a realtor who is a member of the Burke County Chamber, visit our Chamber member directory.