Field Trials in Burke County
Burke County may best be known for one of its oldest traditions, hosting some of the largest field trials for bird dogs in the world. The pastime has earned Waynesboro the title, Bird Dog Capital of the World, a bragging right that is heralded from the water tower to t-shirts.
Starting in 1903, enthusiasts have flocked to Burke County with their best pointers and setters to participate in competitions hosted throughout the county. Back in the early decades, the state's elite, such as Ty Cobb, Bobby Jones and Coca-Cola magnate Robert W. Woodruff, would travel to Burke for the event.
Today, a steady stream of owners and trainers head to Burke County each January to compete in the derby, shooting dog and championships that run here throughout the month. The trials hosted include the largest open shooting dog competition in the world and one of only three derby championships that qualify a dog for the national championship.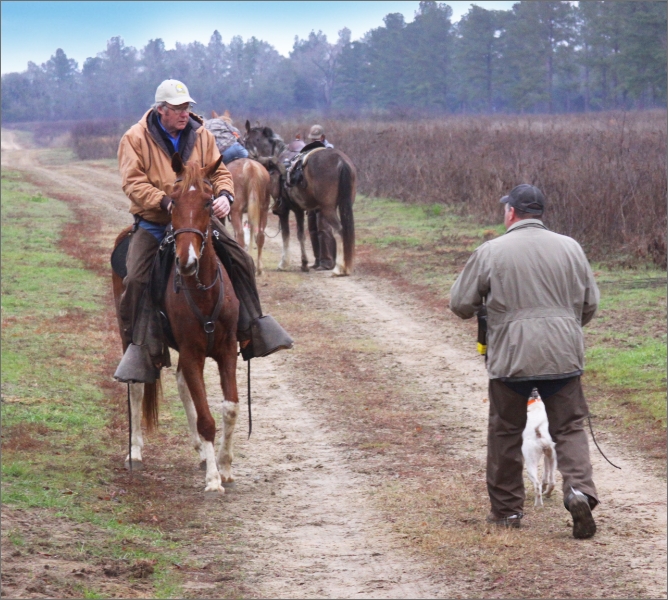 The Field Trials are a competition where the dogs are judged based on qualities such as their desire to hunt, intelligence, ability to find game, style and courage. They cover a lot of open ground in a short time, so it is difficult to be a spectator unless you are on horseback.